Child Marriage in Europe: When culture cannot justify the violation of human rights
13 de julio de 2021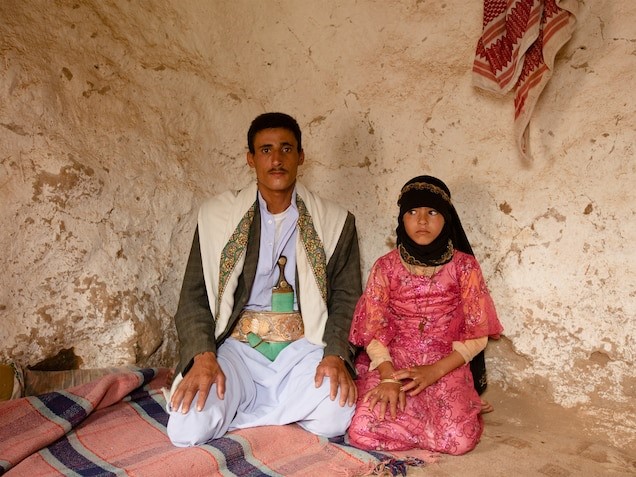 Child Marriage in Europe: When culture cannot justify the violation of human rights
Autora: Beatrice Carpani
ABSTRACT
English
The UN has estimated that around 37.000 under-age girls are married each day worldwide and this number is expected to increase in the next years due to the devastating economic and social effects that COVID-19 pandemic has produced. Moreover, in Europe child marriage is considered to be a "developing world issue" yet it is affecting also our girls. Girls that were born and raised in what we considered the most developed countries in the world such as the UK, France and Germany. No legislation, not even the most recent ones, have been able to eradicate this phenomenon. Urgent measures must be taken because the excuse that "it is culture" cannot be used to justify the violation of human rights as it happens in these cases.
Castellano
La ONU ha estimado que alrededor de 37.000 niñas menores de edad son casadas cada día en todo el mundo y se espera que este número aumente en los próximos años debido a los devastadores efectos económicos y sociales que ha producido el COVID-19. Además, en Europa, el matrimonio infantil se considera un «problema del los países en desarrollo», pero la verdad es que también afecta a nuestras niñas. Niñas que nacieron y se criaron en lo que consideramos los países más desarrollados del mundo como por ejemplo el Reino Unido, Francia y Alemania. Ninguna legislación, ni siquiera las más recientes, han logrado erradicar este fenómeno. Se deben tomar medidas urgentes porque la excusa de que "esto es cultura" no se puede utilizar para justificar la violación de los derechos humanos como ocurre en estos casos.
Català
L'ONU ha estimat que al voltant de 37.000 nenes menors d'edat es casasen cada dia a tot el món i s'espera que aquest nombre augmenti en els propers anys a causa dels devastadors efectes econòmics i socials que ha produït el COVID-19. A més, a Europa, el matrimoni infantil es considera un «problema dels països en desenvolupament», però la veritat és que també afecta a les nostres nenes. Nenes que van néixer i s'han criat en el que considerem els països més desenvolupats del món com el Regne Unit, França i Alemanya. Cap legislació, ni tan sols les més recents, han aconseguit eradicar aquest fenomen. S'han de prendre mesures urgents perquè l'excusa que «això és cultura» no es pot utilitzar per justificar la violació dels drets humans com passa en aquests casos.