MUJERES SIN DERECHO A SER MADRES: esterilización forzada a mujeres con discapacidades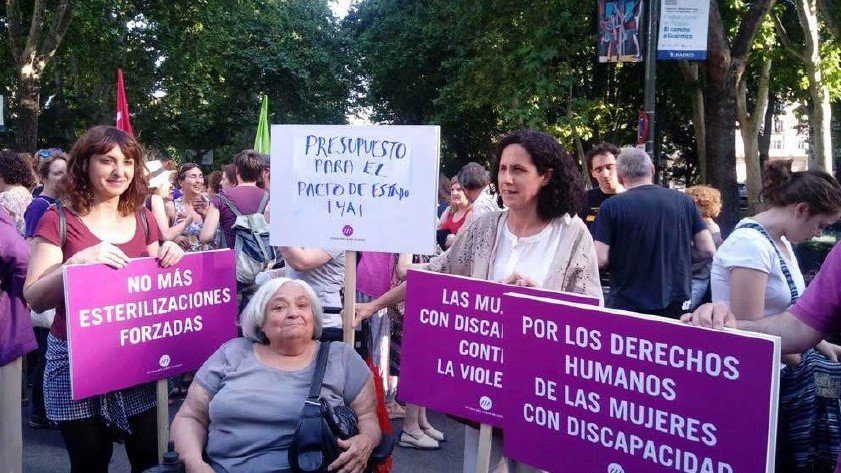 Autora: Beatrice Carpani, Colaboradora de Fuente de Vida
Abstract
Español
El 2 de diciembre 2020, en la víspera del Día Internacional y Europeo de las Personas con Discapacidad, el pleno del senado aprobó la Ley Orgánica 2/2020, de 16 de diciembre. Esta ley deroga el segundo párrafo del artículo 156 del Código Penal español según el cual no se penalizaban las esterilizaciones no consentidas o forzadas a personas con discapacidades cuando así lo ordenaba un órgano judicial. Esta reforma fue impulsada por Comité Español de Representantes de Personas con Discapacidad (CERMI) y por CERMI Mujeres y es un paso muy importante para un colectivo muchas veces olvidado: las personas con discapacidad y, especialmente, para las mujeres.
Català
El 2 de desembre 2020, en la vigília del Dia Internacional i Europeu de les Persones amb Discapacitat, el ple del senat va aprovar la Llei Orgànica 2/2020, de 16 de desembre. Aquesta llei deroga el segon paràgraf de l'article 156 de el Codi Penal espanyol segons el qual no es penalitzaven les esterilitzacions no consentides o forçades a persones amb discapacitats quan així ho ordenava un òrgan judicial. Aquesta reforma va ser impulsada per Comitè Espanyol de Representants de Persones amb Discapacitat (CERMI) i per CERMI Dones i és un pas molt important per un col·lectiu moltes vegades oblidat: les persones amb discapacitats i, especialment, per les dones.
English
On December 2, 2020, on the eve of the International and European Day of Persons with Disabilities, the plenary session of the Senate approved Organic Law 2/2020, of December 16. This law repeals the second paragraph of article 156 of the Spanish Criminal Code, according to which non-consensual or forced sterilizations of people with disabilities were not penalized when ordered by a judicial body. This reform was promoted by the Spanish Committee of Representatives of People with Disabilities (CERMI) and by CERMI Women and it is a very important step for a group that is often forgotten: people with disabilities and, especially, for women.
When your period might just kill you : Chhaupadi
Font: https://www.aljazeera.com/news/2019/12/6/nepal-makes-first-arrest-over-womans-death-in-menstrual-hut
Autora: Marina Mestres Segarra
Abstract
Español
La Declaración Universal de Derechos Humanos de 1948, la Conferencia Mundial de Beijing sobre los Derechos de la Mujer, los Objetivos de Desarrollo Sostenible y muchos documentos que siguieron han reiterado sin cesar la defensa de los derechos de la mujer. Pero todavía estamos lejos de la igualdad. En Nepal, Chhaupadi, una práctica que exilia a las mujeres a cobertizos mal construidos durante sus períodos y las califica de «malditas», impide que las niñas asistan a la escuela y amenaza, mensualmente, la vida de muchas. Las muertes no son infrecuentes, ni las infecciones ni las violaciones. Si bien la tradición ha sido prohibida desde 2005, está demasiado arraigada en la sociedad para ser erradicada, y el COVID-19 lo podría estar empeorando.
Català
La Declaració Universal de Drets Humans de 1948, la Conferència Mundial de Beijing sobre els Drets de la Dona, els Objectius de Desenvolupament Sostenible i molts documents que van seguir han reiterat sense parar la defensa dels drets de la dona. Però encara estem lluny de la igualtat. Al Nepal, Chhaupadi, una pràctica que exilia a les dones a coberts mal construïts durant els seus períodes i les jutja de «maleïdes», impedeix que les nenes assisteixin a l'escola i amenaça, mensualment, la vida de moltes. Les morts no són infreqüents, ni les infeccions ni les violacions. Si bé la tradició ha estat prohibida des de 2005, està massa arrelada a la societat per ser eradicada, i la COVID-19 ho podria estar empitjorant.
English
The Universal Declaration of Human Rights in 1948, the Beijing World Conference on Women's Rights, the Sustainable Development Goals and many documents that followed have reiterated non-stop the plead for women's rights. But we are still far from equality. In Mid-Western Nepal, Chhaupadi, a practice that exiles women to poorly-built sheds during their periods, and brands them as 'cursed', is both preventing girls from attending school and threatening the lives of many every month. Deaths are not uncommon, and neither are infections or rape. While the tradition has been banned since 2005, it is far too deeply entrenched in society to be eradicated, and COVID-19 might just be exacerbating that.
La violencia obstétrica, tan normalizada socialmente que parece invisible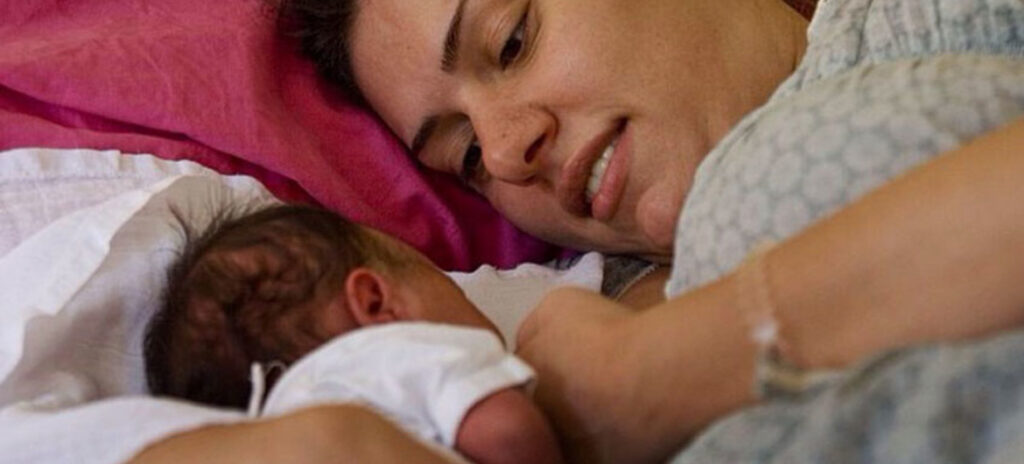 Abstract
Español
La violencia obstétrica existe. En los últimos años, el maltrato y la violencia contra la mujer experimentados durante la atención del parto en los centros de salud y en otros servicios de salud reproductiva han despertado un gran interés a nivel mundial. Esto ha sido gracias a los numerosos testimonios publicados por mujeres y organizaciones de apoyo a mujeres en los medios sociales, que han demostrado que esta forma de violencia es un fenómeno generalizado y sistemático, lo que ha puesto en alerta a las NNUU y la OMS.
Catalán
La violència obstetrícia existeix. En els últims anys, el maltractament i la violència contra la dona experimentats durant l'atenció al part en els centres de salut i en altres serveis de salut reproductiva, han despertat un gran interès a escala mundial. Això ha estat gràcies als nombrosos testimonis publicats per dones i organitzacions de suport a dones en mitjans socials, que han demostrat que aquesta forma de violència és un fenomen generalitzat i sistemàtic, el que ha posat en alerta a les NNUU i a la OMS.
English
Obstetric violence exists. Recently, the abuse and violence against women experienced during childbirth care in health centers and other reproductive health services have attracted great interest worldwide. Numerous testimonies published by women and organizations supporting women on social media have shown that this form of violence is a widespread and systematic phenomenon, which has put the UN and WHO on alert.
El Aborto en Polonia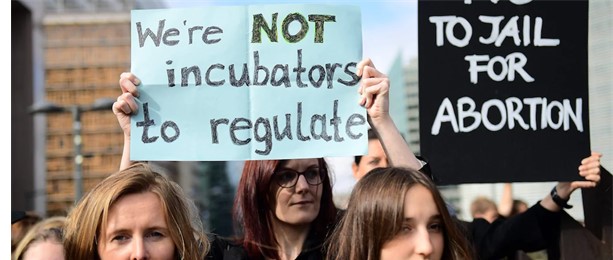 Abstract
Español
Polonia decide sacrificar el derecho humano de las mujeres a servicios de salud seguros y legales para la interrupción del embarazo, vulnerando de manera flagrante los derechos de las mujeres tanto a decidir como a no sufrir violencia obstétrica.
Català
Polònia decideix sacrificar el dret humà de les dones a serveis de salut segurs i legals per a la interrupció de l'embaràs, vulnerant de manera flagrant els drets de les dones tant a decidir com a no patir violència obstètrica.
English
Poland decides to sacrifice the women's human right to safe and legal health services for abortion, violating the rights of women both to decide and not to suffer obstetric violence.